Welcome to Joe Moore & Company, Inc.
Joe Moore & Company Inc. is a refractory and boiler repair contractor, serving the Southeast since 1957. We specialize in refractory linings, boiler tube repair, National Board R stamp repairs, ASME S stamp pressure vessel alterations, and ASME code fabrication. We stay committed to excellent craftsmanship and customer service, exceeding client expectations for quality, value, and safety.
Setting the bar since 1957
Over the last six decades, Joe Moore & Company, Inc. has expanded and diversified to meet the changing needs of a broad range of clients. We perform refractory repair and installations, boiler repair and servicing, mechanical repairs, and more.
Our refractory services offer each customer a broad range of options that will best fit each individual situation. We perform small patch work to full relines of a unit with plastics, castables, and brick. Precast shapes such as throat tile, liner tile, and baffle tile are kept in stock and we fabricate custom precast shapes for customers. Check out our refractory services page to learn more about our service and product offerings. 
Boiler tube replacement and code welding repair are a part of our core competencies. Our welders are qualified by NBBI and ASME ensuring quality craftsmanship with each job. Check out our boiler services page to learn more about our service and product offerings.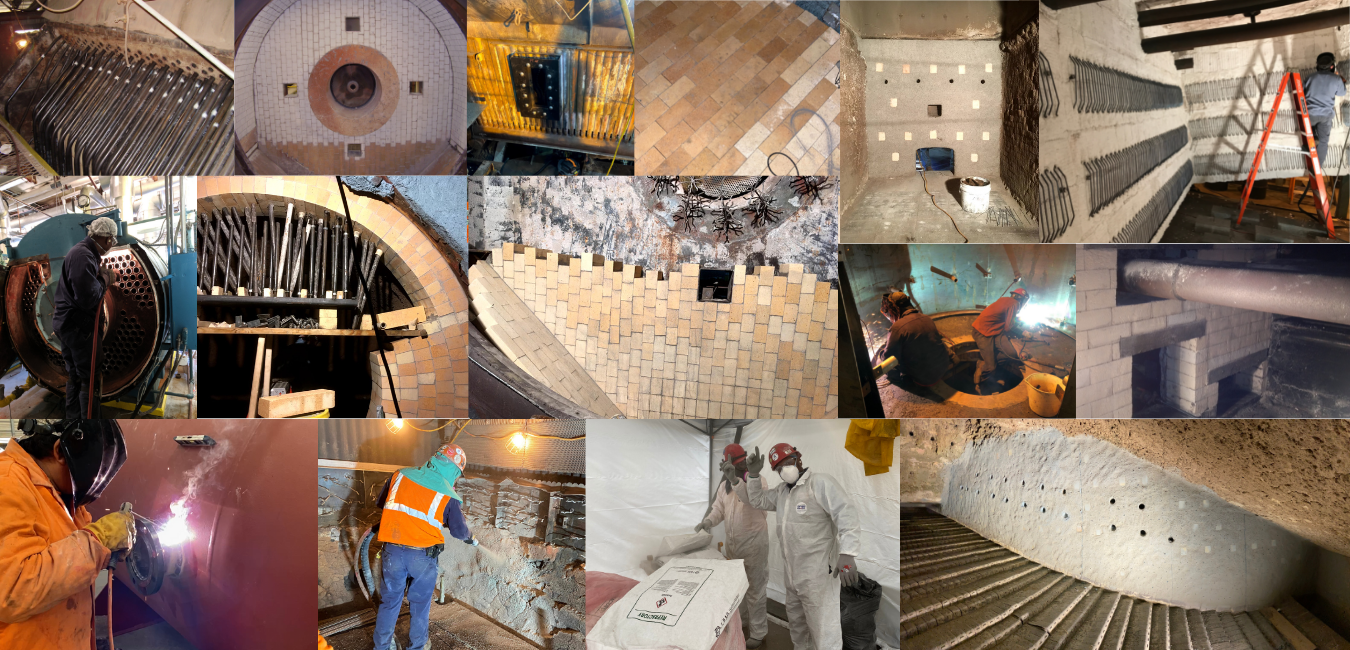 1431 Gavin Street • Raleigh, NC 27608
contact@joemoorecompany.com
Hours 7:00AM-5:00PM M-F and 24 hour emergency service
Interested in joining our team? Click Here!